Oils, Seeds, Flour & Pasta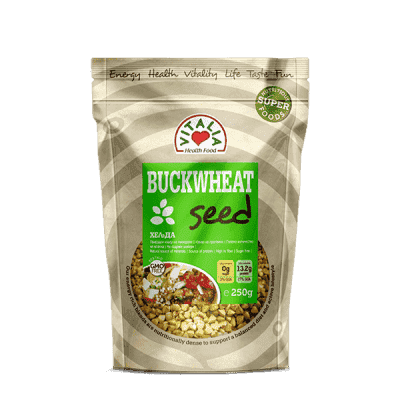 Buckwheat is a rich source of protein (one serving contains 13.2gr). Protein (27% of the recommended daily allowances) required to maintain muscle mass. It contains amino acids - lysine, tryptophan, threonine, phenylalanine and valine. It is a treasure of dietary fiber.
Elevate your culinary creations with our range of oil, seeds, flour, and gluten-free pasta. We offer a selection of pantry staples that are not only delicious but also nourishing, providing you with wholesome ingredients to support a healthy lifestyle. Buy these nutritious essentials online to enhance your meals and promote well-being.

At Vitalia Healthy Food, we understand the importance of quality ingredients in creating exceptional dishes. That's why we curate a collection of oils, seeds, flour, and gluten-free pasta that meet our high standards of taste, nutritional value, and sustainability.

Our oils, including cold-pressed extra virgin olive oil, organic coconut oil, and heart-healthy avocado oil, add rich flavors and healthy fats to your cooking. They are carefully sourced and crafted to preserve their natural goodness and enhance the taste of your favorite recipes.