Extended weekends are usually for rest and relaxation, but when the reason for the extension is a holiday like Easter, then they are often accompanied by family lunches and hearty meals. And yet, the key period comes after the end of the holidays, because the body needs a complete detoxification after the traditional consumption of food that is not usually found on the table and usually knows how to cause discomfort and pain in the stomach.
The best is to try to detoxify the body and rid it of excess food and harmful toxins in the days after the festive "overeating".
It is often said that healthy food is one of the main prerequisites for good immunity and prevention of many diseases, physical problems, etc. It is for this reason that nutritionists recommend that after periods of overeating or eating atypical foods, the body should be "calmed down" by consuming healthier, lighter food. And that's easy, when you can rely on Vitalia's diverse assortment.
Green tea needs no special introduction. It is a detox tea that is full of antioxidants and for that very reason it is recommended to be represented on the daily menu. But Vitalia's green tea with lemon and ginger is a useful herbal mixture rich in vitamins (C, A, B, E), minerals and active ingredients that will refresh and strengthen your immune system. In addition to teas, it is very important to drink fluids during the detoxification period, in order not to allow the body to become dehydrated. This is especially important if you have been drinking alcohol and sugary drinks in the past few days.
For successful detoxification, it is crucial to limit your intake of processed foods. After the large amount of sugars, fats and heavy foods consumed during the holidays, the best way to get your metabolism back on track is to re-accustom it to lighter foods that are enjoyable for it. This means lighter breakfasts, less abundant lunches and limiting the amount for dinner. It's a good idea to enrich your breakfast with chia seeds, which contain healthy fiber and are an excellent source of Omega-3, calcium and other minerals. Just add 1-2 tablespoons to your muesli in the morning and feel how in just a few days you will get a feeling of lightness in your stomach.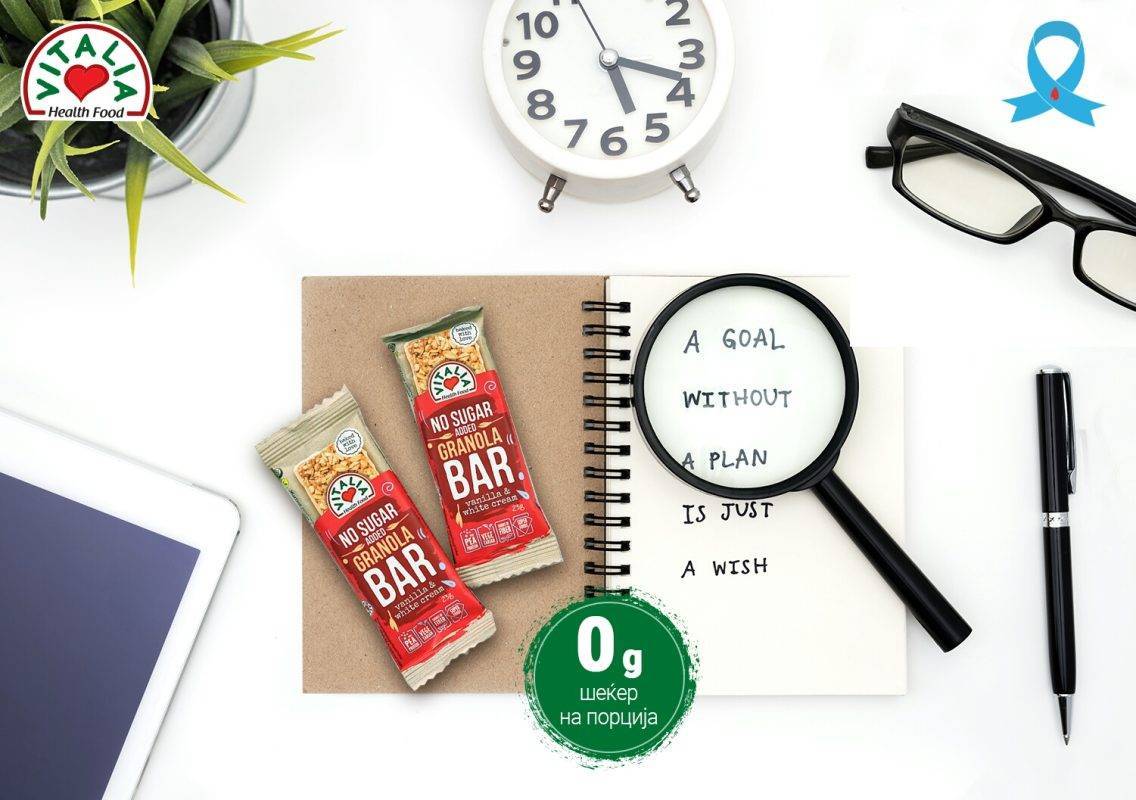 Last, but perhaps the most difficult, is to eliminate desserts from your daily diet. Or at least, those desserts that aren't good for you. Granola bars from Vitalia, formulated with whole grain oat flakes, topped with white or cocoa cream, are always a good choice. Perfectly crispy, healthy and extremely irresistible, whichever flavor you choose, get ready for a wave of energy and maximum enjoyment. Rich in vegetable fiber, these bars are a real tasty solution as a snack or dessert, after meals or at the end of busy days. And the best? They are sugar-free, which will make it easier for you to adhere to the detoxification process.
Taking care of your body should go on all 365 days of the year, but it's important to know that even if you miss a few days, you can make up for it with proper and targeted detoxification. At the end of the detox period, your body will thank you for taking care of it and will return you with extra energy, vigor and vitality, which will be crucial for you in the active and busy period that follows.