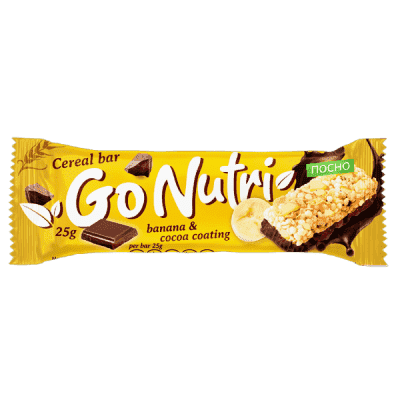 Go-Nutri Cereal Bar is a mix of five types of whole grains (oats, rice, corn, barley and wheat) with pieces of dried banana and dark chocolate glaze.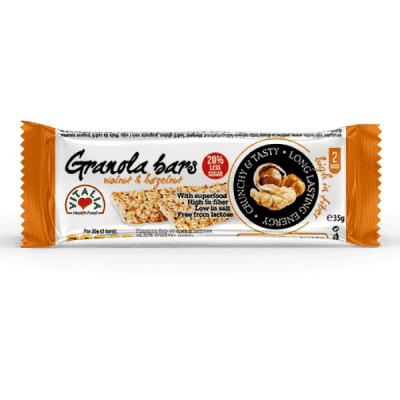 Granola bars are a new product from Vitalia with rich, appetizing aroma and crispy nutritional value. They are rich in dietary fiber that regulates the metabolism and gives a sense of satiety.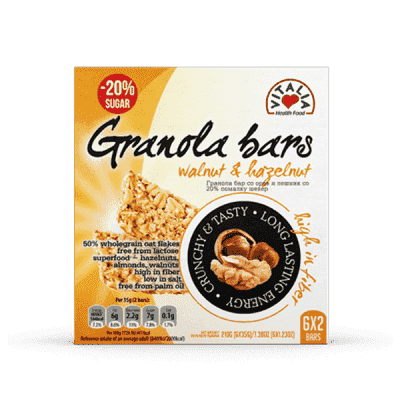 Granola bars are easy to consume and a healthy snack or dessert for all ages at any time of day. Available in a package of 2 bars and a family pack of 6 bars.