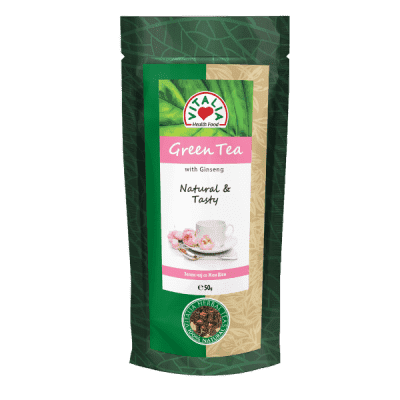 Green tea with ginseng enriched with rose flower from the Vitalia range of products.
The rose flowers contain tannin and etheric oil that have a beneficial effect on the digestive system, especially the stomach and intestines. It is particularly helpful to people prone to diarrhea, and those suffering from lung diseases.
It alleviates and speeds up the removal of cholesterol deposits and bile acids. It helps in cases of rheumatism, bone pain, anemia, insomnia and headache.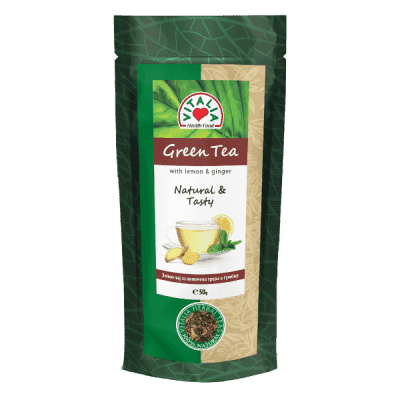 Green tea with lemon and ginger from the Vitalia range of products is an excellent herbal mixture rich in vitamins (C, A, B, E).
It also contains strong antioxidants that reduce the negative effect of free radicals, which cause various diseases.
If you want to have strong immune system, good circulation and clear head, try this combination of medicinal herbs.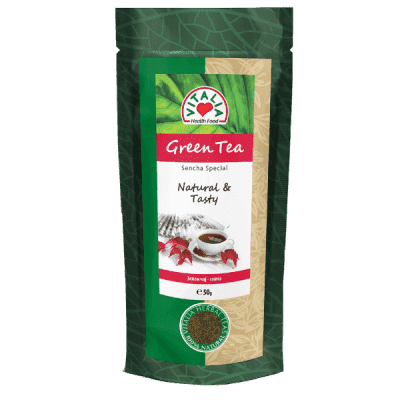 The Green Tea contains important ingredients which when consumed affect human well-being. That is mainly due to the presence of catechin and vitamins C, E and A.
It reduces cholesterol levels by inhibiting its resorption and balancing its presence in the blood thus reaching ideal HDL vs LDL ratio.