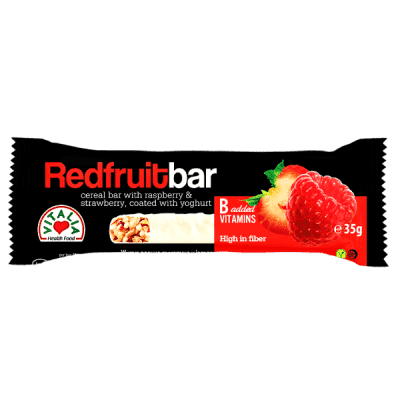 The cereal bar with red fruits and yogurt coating is an amazing mix of crunchy cereals and red forest fruits. It is supplemented with vitamin B, a full yogurt coating and enriched with calcium. It is a healthy, sweet snack with 100% natural ingredients which charmingly bring to you the incredible taste of nature and give you energy when you need it the most.
Discover the perfect on-the-go snack with our range of cereal bars. Packed with wholesome ingredients and delicious flavors, our cereal bars offer a convenient and nutritious solution for busy individuals seeking a quick bite.

Our cereal bars are crafted with care, combining high-quality grains, fruits, nuts, and seeds to create a balanced and satisfying snack. Each bar is a wholesome blend of fiber, protein, and essential vitamins, providing the energy boost you need to power through your day.

Whether you're looking for a breakfast alternative, a midday pick-me-up, or a pre- or post-workout snack, our cereal bars are the ideal choice. With their portable and convenient packaging, you can easily stash them in your bag, desk drawer, or gym bag, ensuring you always have a nutritious option within reach.