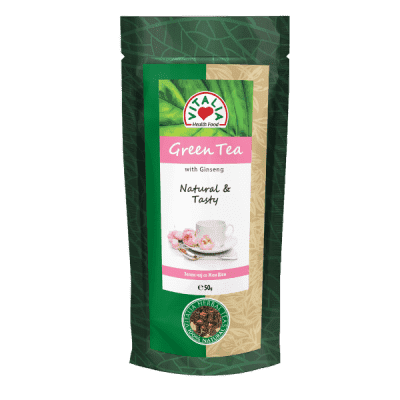 Green tea with ginseng enriched with rose flower from the Vitalia range of products.
The rose flowers contain tannin and etheric oil that have a beneficial effect on the digestive system, especially the stomach and intestines. It is particularly helpful to people prone to diarrhea, and those suffering from lung diseases.
It alleviates and speeds up the removal of cholesterol deposits and bile acids. It helps in cases of rheumatism, bone pain, anemia, insomnia and headache.